A family accommodation where you will feel like home
Mekong home is neither a standardized hotel nor a luxury resort – It is, in fact, a family accommodation created and run by a young couple and the villagers. Mekong home, it is likely your own house in the countryside, away from the hectic life of the cities where you may feel homey.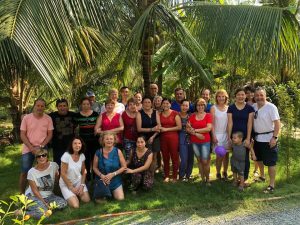 The owners are indeed keen to make you love their country as they have always loved. The moments when you stay at Mekong home are certainly memorable; you will receive the privileged welcome of a family who always wishes to share great experiences with you, in extremely peaceful and impeccable comfort of the charming oasis where the human relations take precedence over the standardization of services.